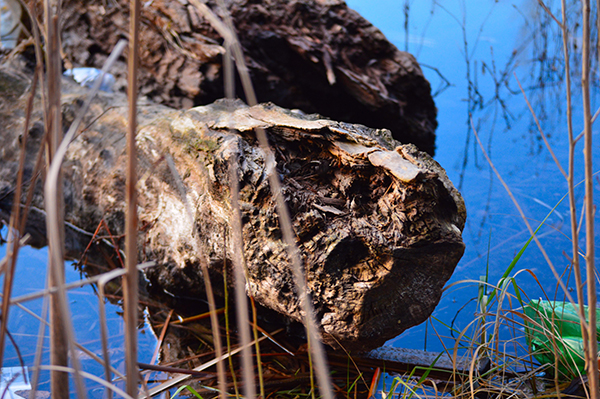 Fall-season bass fishing might change from year to year, in the fact that some years you can be fishing your favorite lake or river in shorts and a T-shirt in November, while other years you might be breaking a thin layer of ice to get your boat out on the water. Regardless of the year, there is one form of cover that holds bass this time of year and that is laydowns.
As leaves begin to change colors, the bodies of water we fish change as well. The majority of vegetation we had to fish all summer will be dead and boat docks are pulled for the winter. Bass will move to the last remaining cover that's available, which is usually laydowns.
Some lakes or rivers have more laydowns than others, but they will all hold bass … and oftentimes more than one. Finding the key laydowns is vital, as many times the best laydowns will have a school of bass on them, feeding heavily for the long winter ahead.
Productive laydowns are commonly located near deeper water, as the pockets of deep water might be the bass' wintering hole, or just an area they can move to should a major fall cold front push through. I like to take a look at my LakeMaster mapping chip to identify possible areas where deeper water butts up to shore, and then idle those areas confirming the water depth with my Humminbird and scoping out the shoreline for wood.
On a river system such as the Mississippi, a key laydown will often be situated between current and backwater lakes, where bass are transitioning to the backwaters for winter. Many times a good series of laydowns will aid in slowing down the current, giving bass a perfect ambush spot to grab a quick meal.
Read the rest over on scoutlookweather.com >