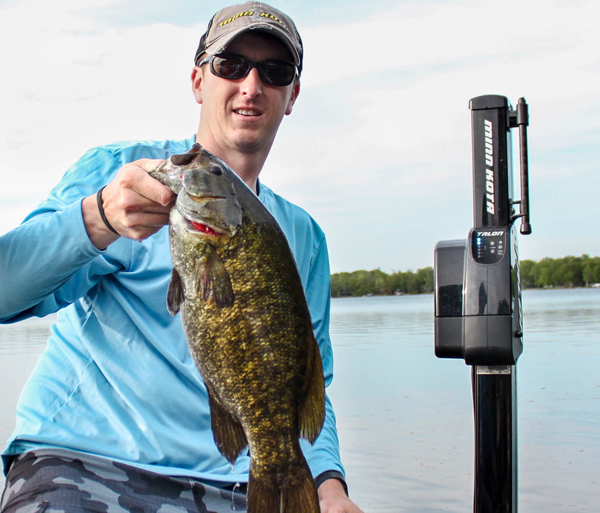 Do you depend on just a few lures and hotspots to boat the majority of your bass? Break out of your rut and trigger more strikes with help from three often-overlooked "change-up" lures.
Getting yourself out of a "fishing rut" is sometimes a difficult process; at some point or another most anglers (I'm guilty here too) can get in the unhealthy habit of fishing the same baits, the same colors, and going to the same familiar "honey holes" trip after trip. To bust yourself out of this type of rut or fool those "educated" bass (fish that have seen the same lures over and over), here are three smart lure changeups that can turn your bass fishing from stale and repetitive, to exciting and trophy-filled.
GETTING JIGGY WITH IT
A flipping jig has been a tried-and-true staple for bass anglers for many years, yet for some reason, many anglers seem to overlook this lure while depending instead on Texas-rigging a variety of soft-plastic baits. Although the Texas rig may sometimes garner more bites, the jig is commonly considered a "big bass" bait. And that reputation is well deserved. A jig's larger profile (compared to a Texas rig) makes it a great choice for anglers looking to switch-up lure presentations.
My preference for a jig is a ½-ounce War Eagle Custom Lures Flipping Jig, as its hand-tied skirt has a very natural, fish-attracting action in the water. I will tie on a heavier ¾-ounce jig if I'm fishing dense weeds or deeper water (12-plus feet). As for the best colors, black/blue is typically my "go-to;" I've found variations of green pumpkin also work well. Jigs are incredibly versatile; I can work a jig around a variety of cover, from flipping boat docks and laydowns to in and around various types of vegetation. Many anglers can lose confidence in the jig if they don't get bit right away, or miss a few fish, but trust me, perseverance pays. Sticking with a jig and learning to fish it in a variety of conditions will pay off down the road; your weighty reward will be an abundance of above-average-sized bass.