Seaguar's exciting new TATSU fluorocarbon means 'dragon' in Japanese. But what this super-strong, long-casting line can do for your fishing success is no mere fairytale.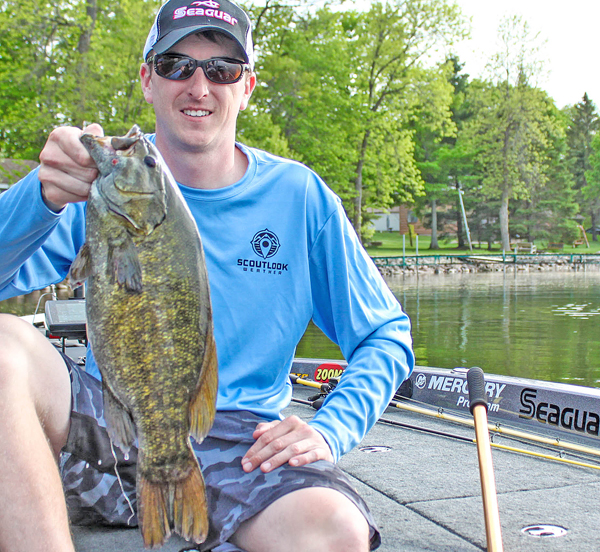 As I hooked-up the boat and pointed my rig north toward Minnesota's famed Lake Mille Lacs, my mind was racing. This would be a short two-day trip, yet thoughts of the many techniques I could use to fool the lake's big-bellied spring smallmouths were running through my head.
With a quick check of my ScoutLook Fishing app confirming a continued, welcome warming trend—as well as a full moon—I knew a majority of the big lake's hefty smallmouths would be on their beds completing their annual spawn. So I figured to be doing some serious sight-fishing for bedded bass. And with the state's somewhat-crazy spring weather that has so far featured some fairly large temperature swings, I guessed another logical pattern would be a second, good-sized group of smallies still hanging offshore. This group would likely be waiting for the current wave of fish to complete the spawning ritual before they, too, would move into the shallows.
SAME LINE FOR ALL YOUR SETUPS?
With these two scenarios looming, I knew I would be relying heavily on both my heavier baitcasting, and lighter spinning outfits. You'd think the lines for these vastly different setups would be equally diverse, but you would be wrong. I did need three different spools of line to rig my three setups, but the only differences were their strength and diameter. All of the reels were spooled with Seaguar's new, and ultra-versatile, TATSU Fluorocarbon line.